Historical Information
WELCOME TO NEW SEASON OF THE SOUTHERN TIER SYMPHONY
As we look back, It's hard to believe it's almost 20 years since our founder, John Whitney, took the lead in creating The Southern Tier Symphony. A regional professional orchestra, STS includes musicians who have ties to the WNY area and are recognized for their skills and accomplishments. They join us for performances in Olean, NY and Bradford, PA from as far away as Toronto and Florida. This unique collaboration offers an annual symphony season for audiences in Western New York and Northern PA. Now in its 19th season, Music Director and Conductor Benjamin Grow leads the symphony in classic works from past centuries to present day that excite and engage audiences of all ages.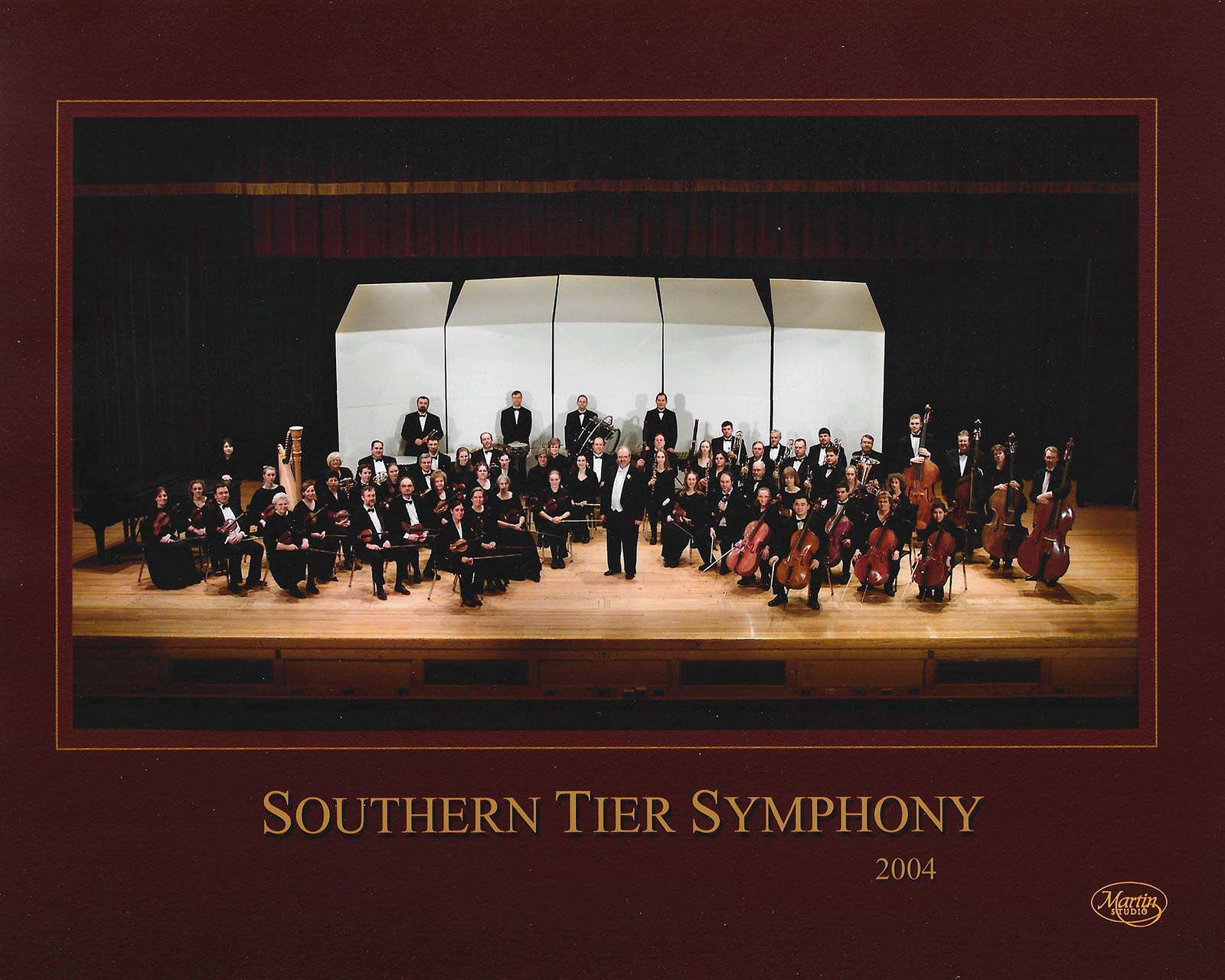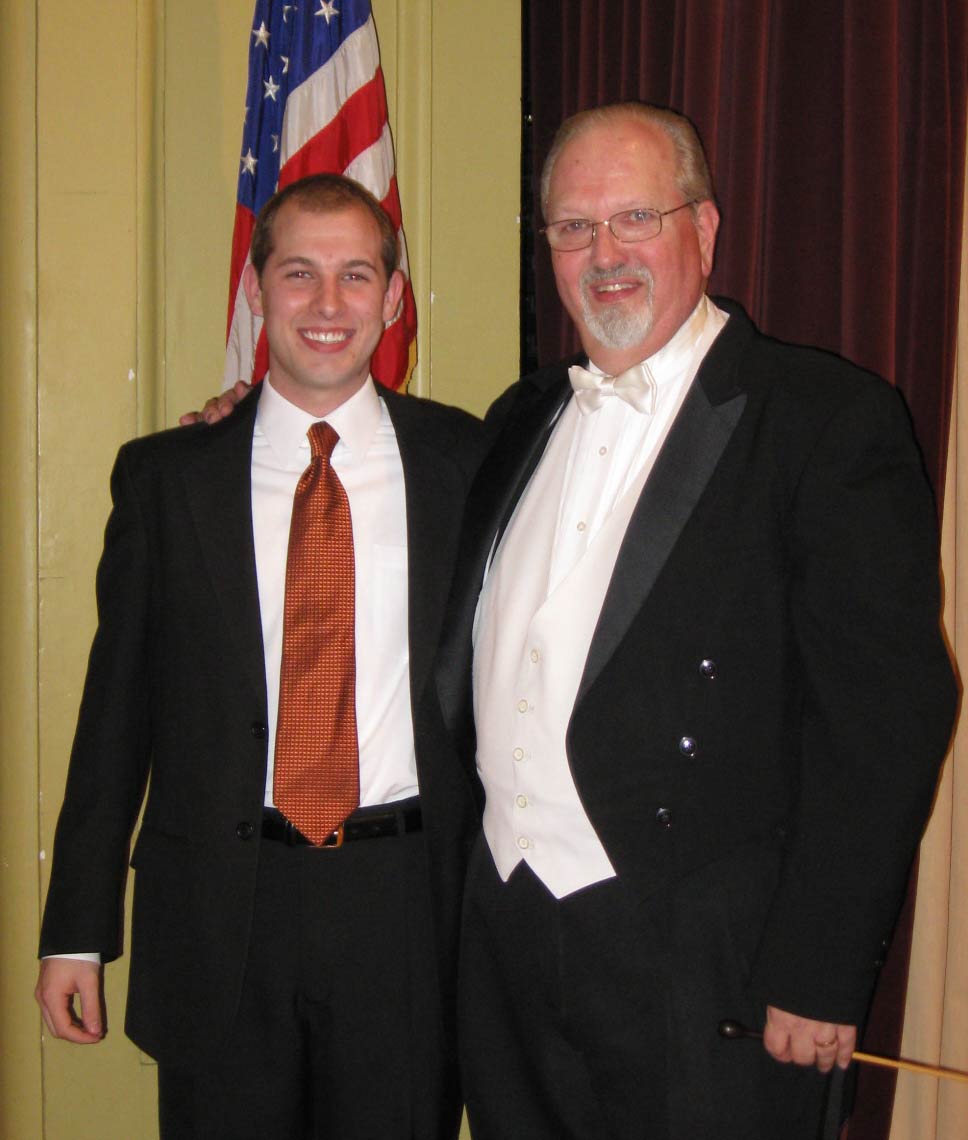 AND SO IT BEGAN…. MAESTRO JOHN WHITNEY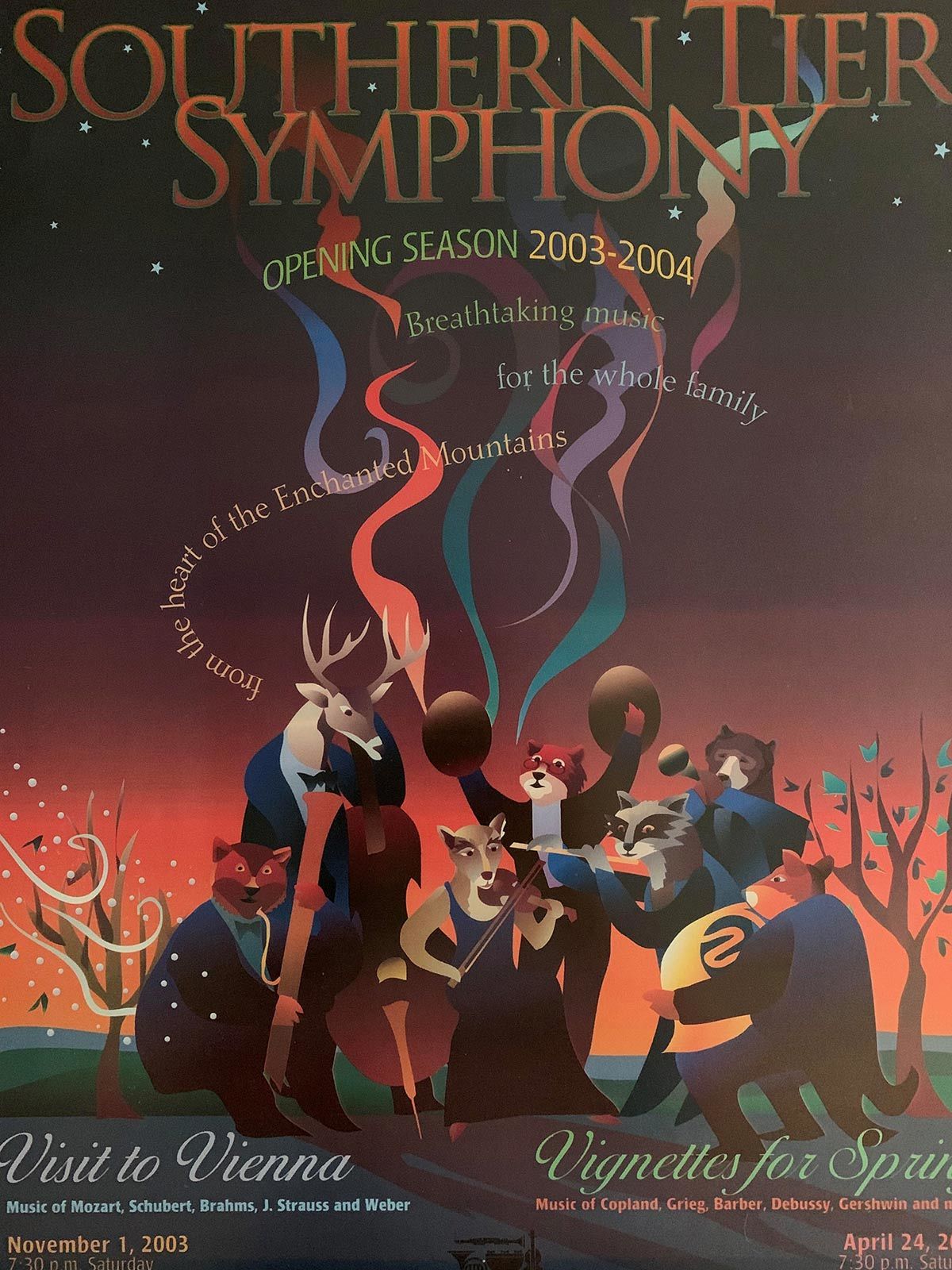 In 2001, John Whitney returned to his native New York from a teaching position at Central Florida University. While in his first year of orchestral instruction at Olean High School, Whitney conducted a December Holiday concert at the request of an established performing arts group in Wellsville, NY. Several players proposed exploration of the formation of a regional orchestra to provide opportunities for both musicians and the local communities. It was a community effort and included the collaboration of stakeholders from bankers and business owners to educators and non-profit groups.
With Whitney's contacts in the world of music and word-of-mouth through the regional musicians/ organizations, schools and universities, musicians were recruited across Western New York and Pennsylvania. Following months of planning and tireless efforts by initial board members, musicians, and supporters, the premiere of the Southern Tier Symphony, Season I was presented in November 2003 with a spring series in spring of 2004. Each subsequent season has consisted of three concert weekends (fall, mid-winter, spring) with each series presented in two southern tier locations to enable outreach within our diverse geographic area.
Sadly, our founding Music Director/Conductor, John Whitney passed away in November 2014. His love of music and strong foundational vision created a legacy that allowed the symphony to move forward. Following a search for a new conductor, Benjamin Grow was named the new maestro of the Southern Tier Symphony.
AND SO IT CONTINUES… MAESTRO BENJAMIN GROW

Maestro Grow has carried on the tradition of Maestro Whitney in challenging the orchestra to perform masterworks by major composers. Under his leadership the orchestra has continued to grow and thrive, performing landmark symphonies by Beethoven, Haydn, Mozart, Brahms, Tchaikovsky, Shostakovich and more. Now entering his 5th year at the helm of the orchestra, Grow has become part of the fabric of the Twin Tier music scene, and although he resides in Manhattan, he has provided outreach and educational opportunities for the regions' youth, and pre-concert chats that appeal to audiences of all ages.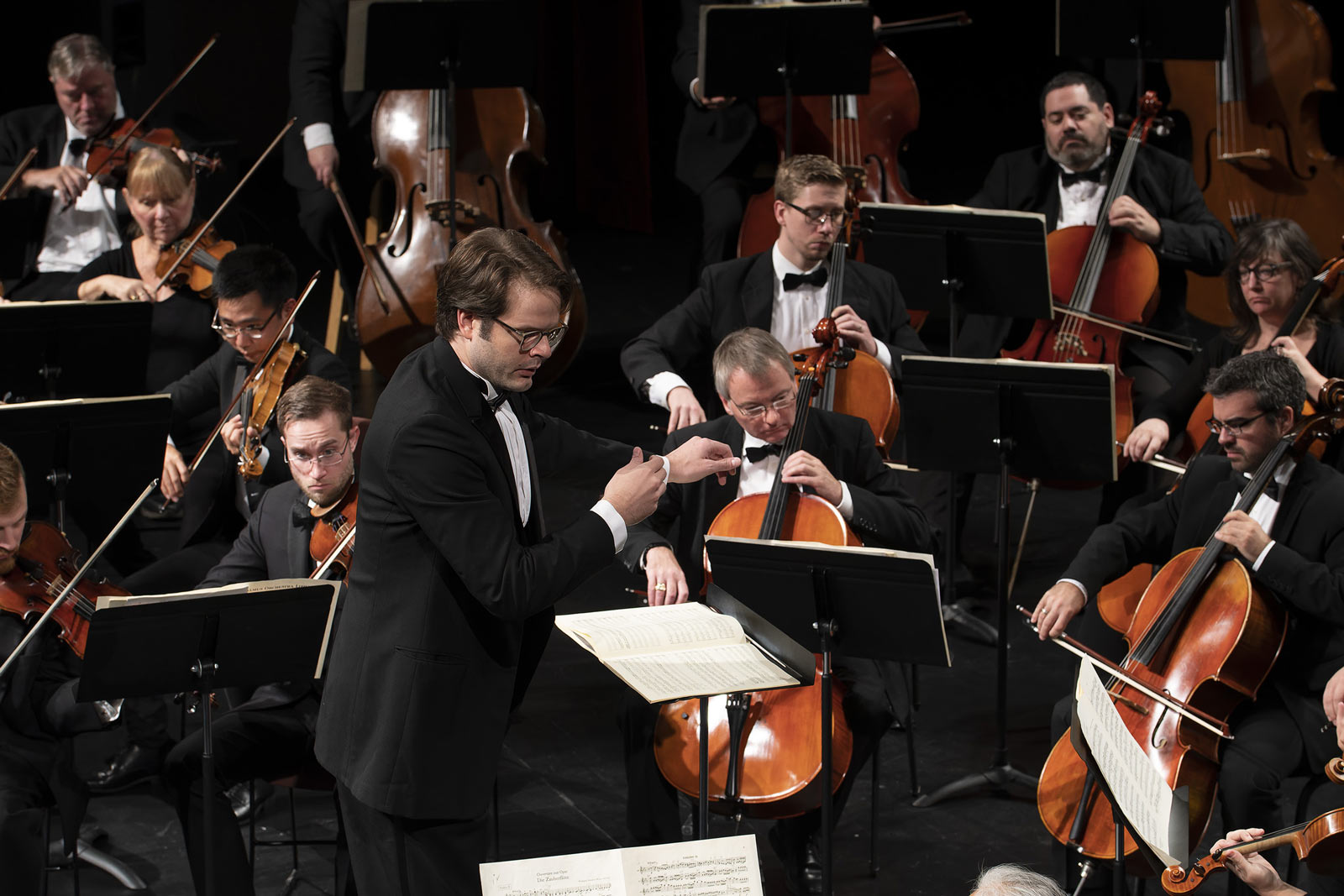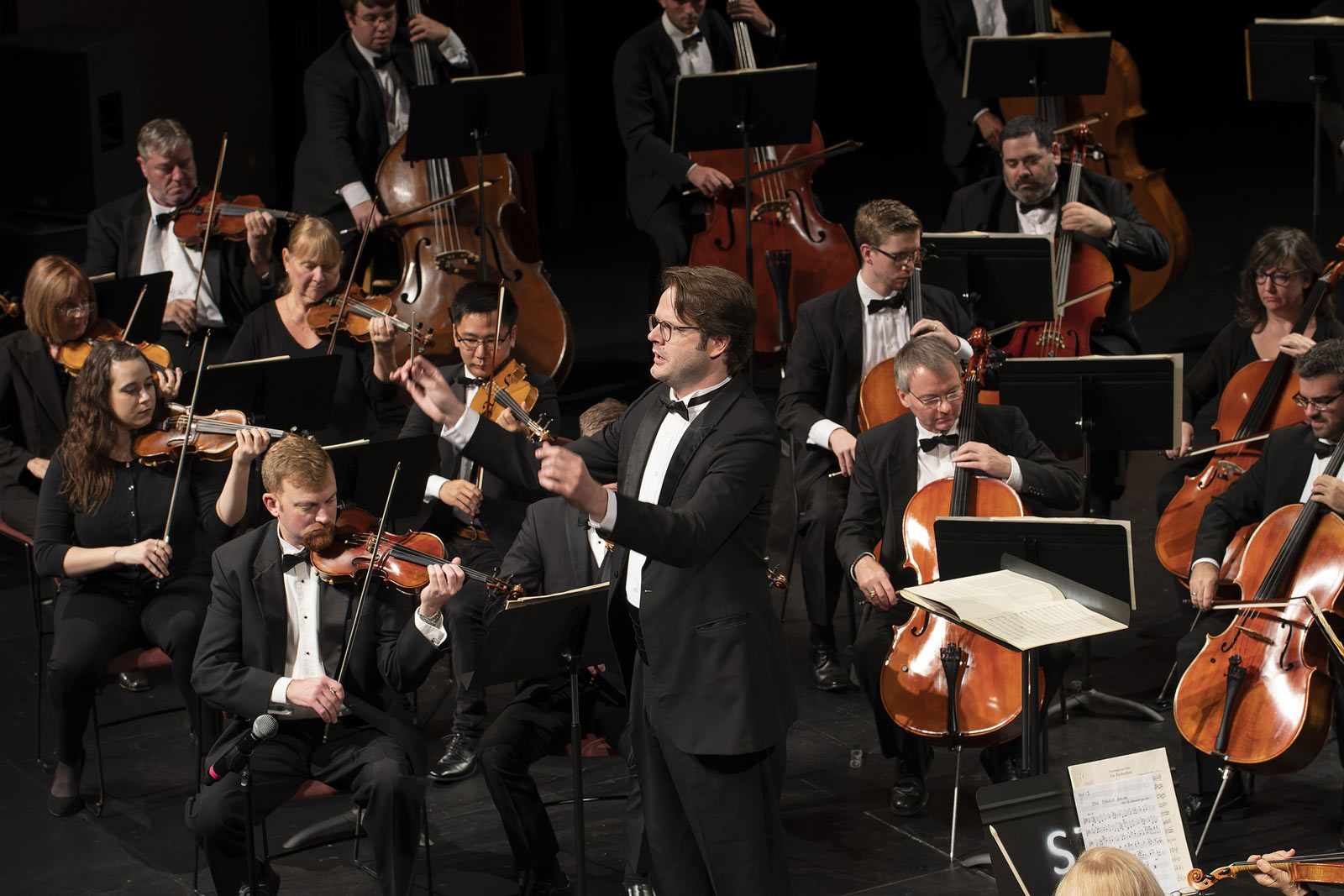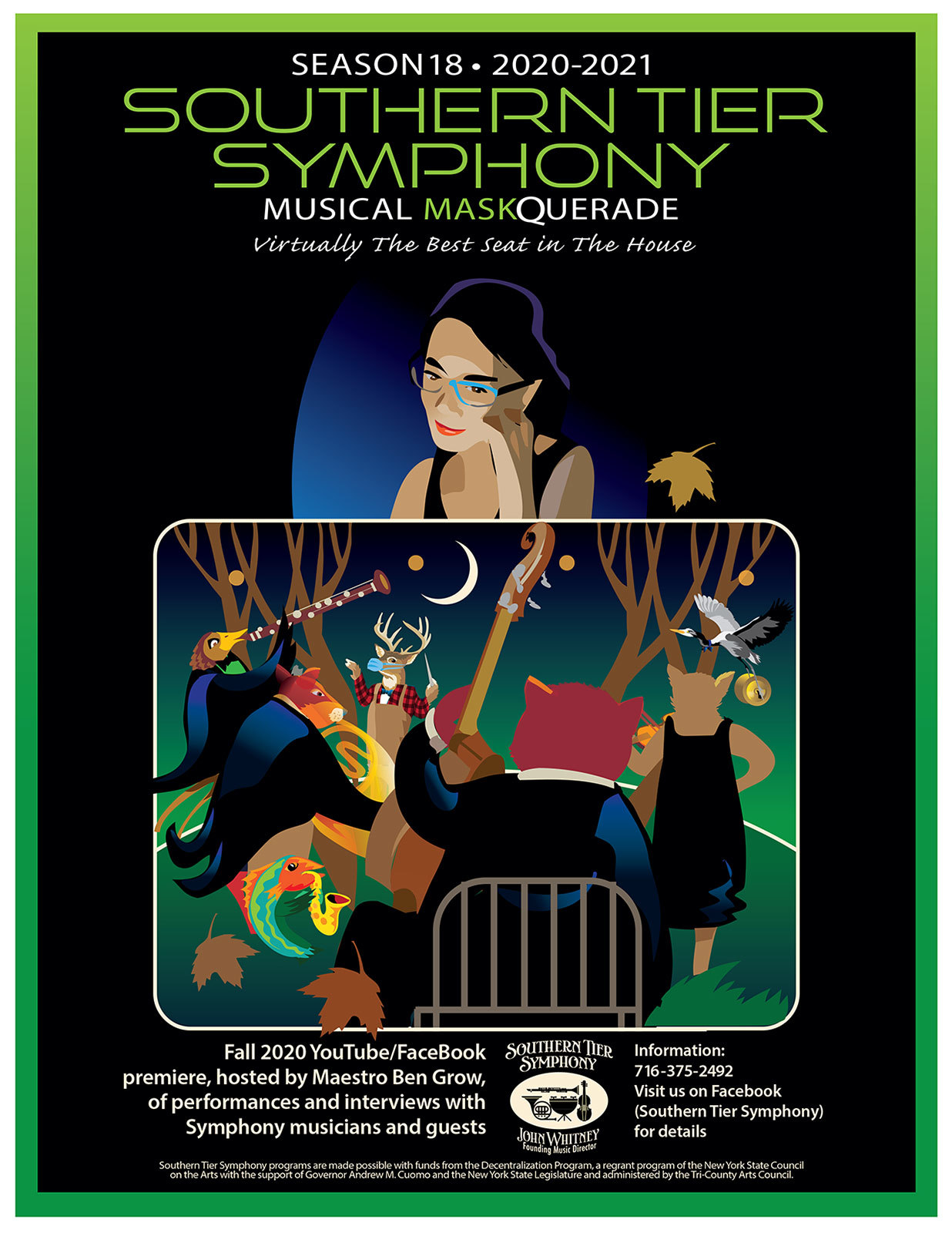 This past season, filled with COVID restrictions, was met head on by Maestro Grow, the Board of Directors and our musicians. Building on the energy, creativity, and technological skills of all involved, three uniquely formatted concerts were presented virtually on YouTube and Facebook. Maestro Grow, and Laura Peterson, our Executive Director and pianist, and the Southern Tier Symphony musicians, along with many former Southern Tier music community members across the nation, created performances and dialogues relating personal adventures in music performance for audiences near and far. Everyone enjoyed a front-row seat from their own living rooms.